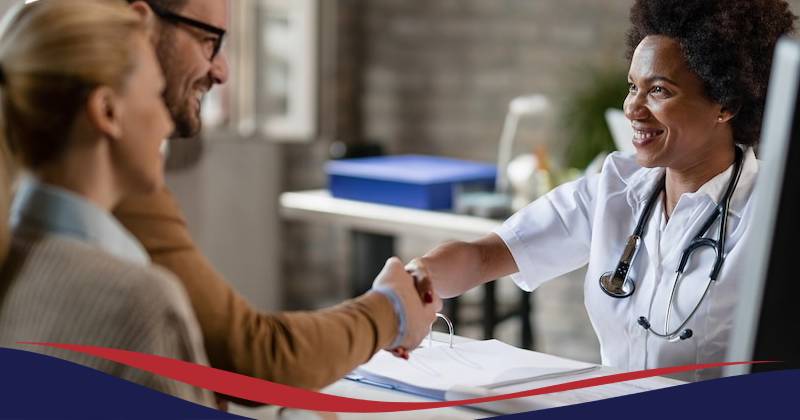 Patient satisfaction is what every healthcare practice seeks always. In fact, it has become a key metric to evaluate the success of any healthcare practice, which is why enhancing patient experience has become equally important for hospitals today. Unfortunately, many hospitals are failing to attain patient satisfaction due to many reasons such as long waiting times, chaotic workflow and process inefficiency. No matter how skilled your physicians are, if your practice is not meeting the expectations of people, you're likely to lose your identity in the market landscape.
So, how to increase patient satisfaction is what bothering every healthcare practice. Let's take a roundup of what actually increases patient satisfaction and improves the patient experience for hospital systems, and primary care centers alike.
Understand Patient Satisfaction is about Systems
The rapid shift in technology has set some expectations in people's minds. Gone are the days when people used to visit hospitals in person to take appointments. With the advent of technology, today everything can be done at your fingertips. No matter whether it is taking an appointment, seeking pre-admission or clarifying a billing issue, people look for easy ways to accomplish their task. How important the patient satisfaction is for hospitals, so are electronic systems. Having an electronic health record system that can streamline processes and makes patient interaction easy is important. Deploying a system that allows patients to schedule appointments online, get their lab results more quickly via patient portals and interact with clinical staff easily will ultimately improve the patient experience.
Cut Down Long Waiting Times
Be it a CT scan or a cardiac stress, it can be frustrating for patients to wait for longer times. Having integrated patient portal and scheduling systems can reduce long waiting times and facilitate better communication between patients and physicians. EHR systems will also establish interoperability between specialists, patients, and pharmacies. In addition to this, features like E-prescribing allows patients to receive their prescriptions electronically and get prompt lab & test reports, thereby increasing efficiency and promoting patient satisfaction.
Quality of Patient Care
Electronic Health Record systems can have a significant impact on the quality of care your practice provides. Features such as alerts and reminders can improve patient safety when used in hospitals and other health care facilities. Going electronic not only ensures the security of patient's data, but also allows seamless transition of patients' records within facilities. In addition to this, EHR systems can alert clinicians about life-threatening health conditions and provides other critical information. Physicians can get reports in various formats including the graphical representations pertaining to blood pressure and cholesterol levels. This directly improves communication between patients and physicians, resulting in better healthcare.
Upgrading Internal Processes
Bottlenecks may arise within the procedures for booking an appointment, signage within your practice or other aspects that could result in poor patient satisfaction. Sometimes overhauling your internal workflow can serve patients better and improves satisfaction. Bottlenecks can choke workflow and present new challenges for better service. Upgrading your internal systems to EHR can shorten the workflow and ensures a smooth workflow for your staff. The system incorporates rule-based approach into your workflow and lets your staff transit intuitively from one step to another in your workflow. EHR will not only perk up internal processes but ensures quick turnaround times.
Personalize the Patient Experience
Authentic engagement and connecting with patients is what makes patients comfortable. One of the true ways of increasing patient satisfaction is simply by paying attention and listening to them. Offering concierge care can help patients make real-time requests easily, which helps improve patient satisfaction. Allowing patients to understand their health histories and access the health records is one way to keep them engaged. Patients have to understand how to use your patient portal, how to navigate and have a detailed insight over their medical reports. This enables patients to know what treatments they are undergoing, which makes them more involved and satisfied with care.
Although the future of medicine is being pulled towards more and more IT solutions, it is important not to forget the inherent value of spending the time to speak with the patient and listening to what they have to say.
Certainly, there are challenges associated with offering personalized patient care. However, selecting the right EHR software for your practice will undoubtedly boost engagement and improve patient satisfaction overall.
Too often as a physician, you rely on multiple systems to address multiple needs in carrying out day-to-day activities. Thus we offer a seamless all-in-one solution with EHR
ModuleMD's Health care Practice management software makes it easy to communicate with staff, manage finances, and engage in quality improvement.
To schedule a demonstration, call us at (877) 347-7978 or mail at sales@modulemd.com